Lake Fork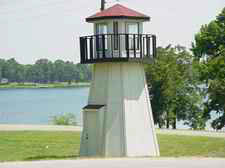 Looking for Great Bass Fishing?
Lake Fork is one of the most popular
bass fishing lakes in Texas.
src="img/Fishermen are catching more bass over 8 pounds at Lake Fork than just about any lake in Texas. Lake Fork ranks very high on the Texas Top 50 Big Bass List.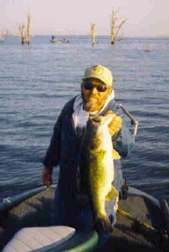 A sample of Largemouth Bass and Crappie Fishing on Lake Fork
The largest recorded largemouth bass caught from Lake Fork is 17.67 pounds, and when it was caught in November, 1986, it was a state record. Anglers say that crappie fishing is also excellent at Lake Fork.
The lake provides the ideal habitat for fish; 80% of the standing timber was left intact, and duckweed, milfoil, and hydrilla provide vegetation for the fish. Texas Parks and Wildlife says that fishing on Lake Fork for largemouth bass and crappie is excellent, and fishing for channel catfish and sunfish is good. Largemouth bass is the most popular sport fish in Lake Fork.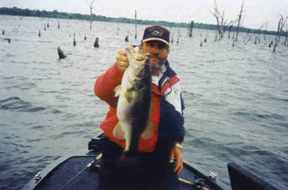 Because of the great fishing, over 300,000 people visit the lake each year. Lake Fork is one of the newer lakes in Texas and has only been opened to the public since 1980. It has 315 miles of shoreline. The surface area of Lake Fork is normally 27,680 acres and has a maximum depth of 70 feet. The dam is over 12,400 feet in length.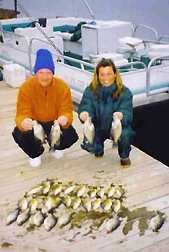 Lake Fork is located on Lake Fork Creek, a major tributary of the Sabine River 5 miles northwest of Quitman. The reservoir is owned and operated by the Sabine River Authority of Texas. The lake is in Wood, Rains and Hopkins Counties.
The towns around Lake Fork include: Quitman, Alba, Ginger, Emory, Salem, Gunter, Hogansville, Shady Grove, Dougherty, Bonanza, Arbala, Grubbe, Poole, Gamblin, Yantis, Black Oak, and Coke.
In the vicinity of Lake Fork you can find a selection of motels, cabins for rent, lake rental houses, RV sites, tent camping. There are also fishing piers, convenience stores, bait and tackle shops, gas stations and restaurants.
The Sabine River Authority operates four public boat ramps, and a free day use park on the northwest end of the SH-154 bridge.
Lake Fork Map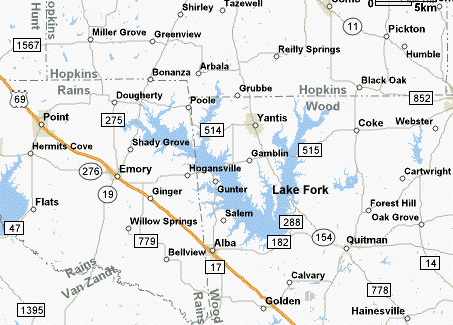 Vacation Rentals

Lake Houses, Cabins For Rent
and RV Spaces are needed.

src="img/ Our viewers are looking for vacation rentals on Lake Fork. If you have a vacation rental, we can bring you renters.
Planning on bringing your boat to the Highland Lakes?

Clean, Drain and Dry your boat to prevent the spread of zebra mussels and other invasive species.

For information on this Website

Copyright © Highland Lakes Web Pages, LLC