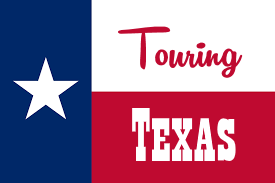 The Original Texas Tourist Guide - Since 1997 with over 60
Categories of Tourist Information. Celebrating Great Years!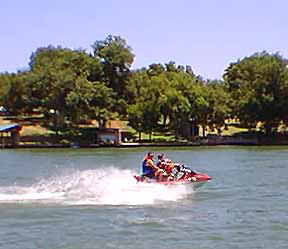 Granite Shoals is nestled on the North shore of Lake LBJ about half way between Kingsland and Marble Falls on Highway 1431. It is about an hour drive northwest of Austin and 85 minutes north of San Antonio.

The lake access to Lake LBJ is one of the nicest features of the area. Lake LBJ is one of Texas' constant-level lakes and is popular for boating, waterskiing, jet skiing, swimming and fishing.

Rental condos are available on the lake front providing the best in lake activities. There is also a rental home on the waterfront.

You will find a lot of home owners with boat houses with electric boat lifts. Boating is a way of life in Granite Shoals.

Granite shoals is unusual because they have a large variety of housing there. Because of their zoning rules, there are homes from $60,000 to the hundreds of thousands of dollars.

They have some shopping but most of the shopping is done in Marble Falls about 6 miles away.
Services available in Granite Shoals
Lake LBJ - Granite Shoals
This beautiful lake home has 3 bedrooms, 2 baths, boat dock with electric lift, jet ski ramps, swimming/fishing dock, hammock, 165 feet of waterfront, 2 underwater fishing lights, palm trees, and beautiful lake views to the open water of Lake LBJ.
Giles Summerlin with RE/MAX of Marble Falls specializes in Lake LBJ Real Estate and Texas Hill Country Lake Living.

For information on this Website

Copyright © Highland Lakes Web Pages, LLC