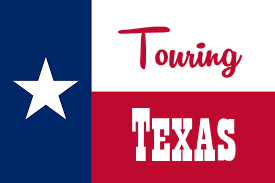 The Original Texas Tourist Guide - Since 1997 with over 60
Categories of Tourist Information. Celebrating Great Years!
Burnet is named for David Gouverneur Burnet, the first provisional president of the Republic of Texas. He also served as Vice President during the administration of Mirabeau B. Lamar. The town was originally named Hamilton after John Hamilton but in 1857 thirty-five residents of the town petitioned the state legislature to change the name of the town to Burnet since there was another town in Texas named Hamilton.

Hill Country Flyer
The Hill Country Flyer is a train that makes regular weekend runs from Cedar Park to Burnet to take tourists out to shop at the antique and gift stores in Burnet, to dine in the local resaturants and and to enjoy Hamilton Creek Park. For more information. To go to the Hill Country Flyer Web Page Click here.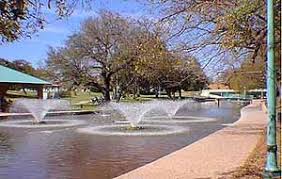 Hamilton Creek Park near downtown Burnet
Hamilton Creek Park is a beautifully designed and landscaped area along the creek where you can go for a walk, have a picnic or just sit and enjoy the scenery and people. It is very attractive with the walkway, the plants, bridges, etc. You will enjoy this peaceful area! It is within walking distance of the downtown square.

Burnet is a popular tourist town located 60 miles northwest of Austin, Texas on Highways 29 and 281. Burnet is 12 miles east of the Buchanan Dam and Lake Buchanan. Burnet is the County Seat of Burnet County in central Texas.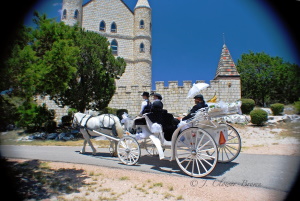 The Highland Lakes area of the central Texas Hill Country is a well-known area for recreational activities such as golf, boating, fishing, camping and sightseeing. It is also listed in the top three areas of the country as a retirement area. The climate is moderate in the winter and it almost never snows in Burnet.

Lake Buchanan, Inks Lake and Lake LBJ are just a few minutes drive from Burnet. There are services available on Lake Buchanan and Lake LBJ such as cabins for rent, RV parks, etc. It is a very pretty drive on a winding four lane highway through the Texas Hill Country to the lakes.

Burnet has a golf course, an athletic center, an airport, a hospital, 2 museums and several tourists attractions. You will find great home cooked meals in the local restaurants and they also have a McDonald's, Sonic Drive-In, What A Burger, Dairy Queen, and a Mr. Gatti's Pizza. In the past few years a new larger H.E.B. and Beall's has opened up in Burnet.

The City of Burnet is going through a period of restoration and many antique and gift stores now surround the Courthouse on the Square. Historical homes are also being restored as antique and gift shops and Bed & Breakfast Inns.

At the dam on Lake Buchanan
Voted Area's Best RV & Cabin Resort and the BEST VALUE in 2 counties! Stunning sunsets, Clean cabins, incredible pool and hot tub, large pull through sites, Clubhouse, Boat Ramp, easy deep water access for boaters and much more.
Lodging in the Burnet Area

For information on this Website

Copyright © Highland Lakes Web Pages, LLC