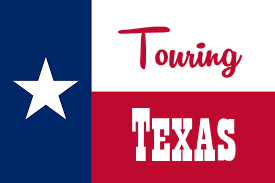 The Original Texas Tourist Guide - Since 1997 with over 60
Categories of Tourist Information. Celebrating Great Years!
Looking for some great fishing spots on your favorite Texas lakes? Check out these guides:
Lake Buchanan
You can count on Ray Williamson to provide you with everything you need to catch stripers. He enjoys guiding novice and experienced fishermen alike on Lake Buchanan in the beautiful Hill Country of Central Texas and teaching novice fisherman how to find the big ones and catch them.
Check out these rental properties:
Cedar Creek Lake - Kemp, TX
Need a Getaway??? Come on over to the Waterfront Lodge, Cabins and RV Sites. Just one hour Southeast of Dallas, TX located on Cedar Creek Lake. Over 200 feet of shoreline with fishing piers, swim area, and boat launch. Very secluded!!! No overcrowding here! Come on out and enjoy the water activities or just sit back and enjoy the sights and the sounds of the country.
Planning on bringing your boat to the Highland Lakes?

Clean, Drain and Dry your boat to prevent the spread of zebra mussels and other invasive species.

For information on this Website

Copyright © Highland Lakes Web Pages, LLC