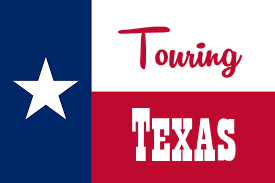 The Original Texas Tourist Guide - Since 1997 with over 60
Categories of Tourist Information. Celebrating Great Years!
BassMaster.com
The world's largest fishing organization.
Fishing Guides in Texas
Fishing guides on the Gulf Coast and Lake Buchanan
Honey Hole
Since 1986, Honey Hole All Outdoors has been the number one trophy bass fishing show in Texas
Texas Fishing Forum
The best place in Texas to talk fishing.
Texas Fishing Tournaments
by Skeeter Gear
Texas Lakes
Information about fishing and photos for several Texas Lakes
Texas Lake Finder Map
Tby Texas Parks & Wildlife
Texas Lake/Reservoir Levels
Interactive map by the Texas Water Development Board
Texas Parks & Wildlife Department Fishing
Information on lakes, licensing and more.
Texas Saltwater Fishing Magazine
Fishing reports, tide forecasts, weather, fishing records and more.
Weekly Fishing Report for the State of Texas
Check out this page every Wednesday for the most current edition.
Check out these rental properties:

For information on this Website

Copyright © Highland Lakes Web Pages, LLC