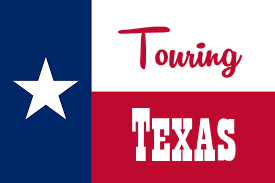 The Original Texas Tourist Guide - Since 1997 with over 60
Categories of Tourist Information. Celebrating Great Years!
Marble Falls
...for a weekend or a lifetime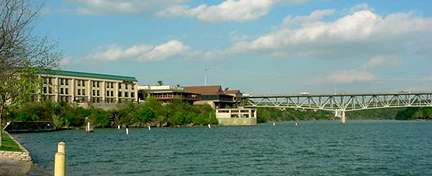 Lake Marble Falls with waterfront hotel and restaurants.
The town of Marble Falls is located on Lake Marble Falls and is only 5 minutes from Lake LBJ. Marble Falls is only about 45 miles from Austin. Many residents work in Austin and commute to work from Marble Falls.

San Antonio is only 85 miles to the south for additional shopping and sightseeing. It is a pleasant, scenic drive straight down Highway 281.


Lakefest Drag Boat Races every August
on Lake Marble Falls in Marble Falls

You will find plenty to do in the Marble Falls area. Boating, fishing, golf, hunting, camping, swimming, sightseeing and shopping are just a few of the things to look forward to. You will also enjoy the friendliness of the local people.


Waterfront Restaurants

Before the dam was built to form Lake Marble Falls on the Colorado River, there were falls of marble giving the name Marble Falls to the city. The falls are now under water and only visible on those rare occasions when LCRA lowers the lake for repairs.

A fast growing town of 6,500, with over 10,000 population in a 7 mile radius, Marble Falls is going through a period of prosperity and growth. Because of the growth, there are not as many homes available for sale or rent in town right now. Marble Falls is in a stage of development now that offers some of the best of the big city life without the disadvantages of the fast pace and traffic problems of Austin or San Antonio. It is an interesting mixture of a rural lifestyle with big city conveniences like a movie theater, big grocery stores, walmart, etc..
Services Available at Marble Falls
Russo's Texitally Cafe
"Texas fare with and Italian Flair." Combines wonderful herbal flavors of Mediterranean cooking with the robust, meaty tastes and textures of Texas fare. Overlooking Lake Marble Falls with a fantastic view.
Blue Bonnet Cafe
This cafe is "Truly World Famous" for its home style cooking. A favorite with both the tourists and the locals.
Lake LBJ Real Estate - MLS Search
Specializing in Lake LBJ Real Estate including waterfront and residential real estate in the Lake LBJ area.
Lake LBJ Real Estate - MLS Search
Specializing in Highland Lakes real estate and Texas Hill Country lake property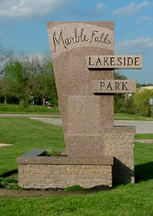 Marble Falls Lakeside Park
Marble Falls has two very nice parks. One is on the creek and the other is on the shore of Lake Marble Falls.
Both parks are large enough for reunions, events, or just having a lot of fun with friends and family.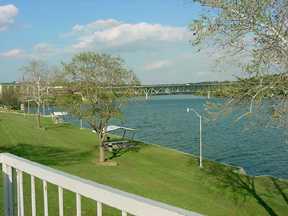 Lakeside Park is the perfect place for a picnic while watching the boating activity on the lake and enjoying the gentle lake breezes. Want to do a little swimming in the lake. Here is the perfect place to do it.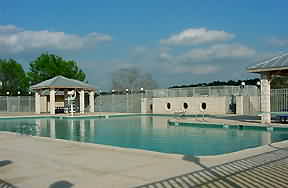 Marble Falls Lakeside Park also has a great swimming pool, and tennis and basketball courts. There is also a pavillion for events, a boat launch, covered picnic tables and plenty of room for spreading out on the lawn and enjoying the lake.

For information on this Website

Copyright © Highland Lakes Web Pages, LLC